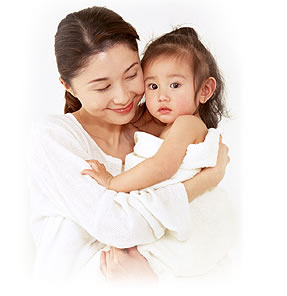 Mankind now faces worldwide environmental problems. It is not an exaggeration to say that now is the era everyone should think seriously as each one's matters about resources and environment inherited to the next generation. On the other hand, matters to a human being itself including health are being discussed actively in many places as the study of a gene the very root of a human being etc. makes progress.
Thinking about the future of mankind, there is an eating habit as one of the important elements deeply connected with our life. With change of time and progress of science, processing and additives of food have also changed our eating habit.
Food which brings up life. MIKI has cast some doubt on the state of eating habit for a person of today since more than 40 years ago and has conducted a steady activity called improvement of eating habit. Through this activity MIKI has thought of what is "health" for a human being and further it has thought, by considering again from the beginning, of nature, society and world, and as the results it has decided to be a foundation to grope for the new future. MIKI's philosophy like this has been widely accepted by the society as "Health Campaign" through a medium of merchandise and is coming true. MIKI has built up MIKI's own system from import of necessary raw materials, production, sales up to researches and development, and delivers goods directly to customers through MIKI's sales agents.

MIKI thinks it more important than anything else that persons will understand the necessity of merchandise by being interested in the relation of food to health. MIKI has been investigating the latest dietetics, medical science, human physiology, etc. in the involvement with nature, and supplies healthful food supplements of high quality.

It is the corporate objective of MIKI to filter correct knowledge and understanding on the eating habit deep into people. It is MIKI's "Health Campaign" to have customers understand the basic knowledge for health and healthful food supplements by talking with them about what to choose from innumerable healthful food supplements and by making them select more suitable one.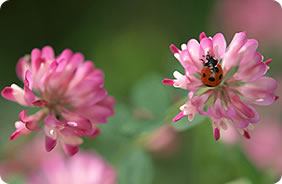 The reliable relation born between a person and a person is one of the basic elements to conduct the health campaign. MIKI thinks of each unit to conduct the health campaign, i.e. the creation of environment to lead people and their environment to better directions. MIKI has been doing their utmost to be able to create the environment where it is easy for sales persons to sell and where sales persons can grow by tackling sales with ease.

MIKI has been in search of raw materials of good quality, have made them into products and have delivered them to consumers. The group of products of high quality have been widely recognized by those who wish for good health.

Now our name is well-known as to be said that "prunes" are MIKI Prune, and is firmly established in the society. That means that MIKI's responsibility for the society has become heavy that much in other words. MIKI is aware of this social responsibility so well that, now at the start of the 21st century, it is MIKI's wish to carry out a mission and play a role as a creative enterprise thinking about people's tomorrow.